Based on a long tradition of developing and producing magnetic ballasts, ELKOSUN is focusing on answering the needs of its client's regarding magnetic products. The magnetic market is changing very fast and it is very important that ELKOSUN adapts to these changes with the requested speed. ELKOSUN has been constantly investing in organization of the magnetic ballast production, aiming to keep the best quality, while making it more flexible in answering the client's needs.
In the past ELKOSUN became one of the world's top lighting companies. We sell products to more than 50 countries worldwide. Our focus is on strategic direction and mission towards green energy. We develop innovative value-added products that are the result of our knowledge and priority to maintain the environment as clean as possible. With Modular Solar Stations We are the pioneers of self-sustaining charging stations for sustainable mobility. In response to extreme climate change, we have developed LED lights to grow crops in complete darkness. Also, we are experts in renovating obsolete buildings and streets using our own Professional LED lights for industry and own Street luminaries.
Our spectrum of services
Company is located in Maribor, Slovenia and is currently one of the leading producers of magnetic ballasts and ignitors. Majority of our customers are companies, which produce products for various applications such as wastewater treatment with UV disinfection, solariums, street luminaries, etc and are mostly based in Europe. Our company has adopted a new paradigm for sustainable development and is consequently shifting its focus to technologies that will help adopt customers to climate change. With the goal of developing and offering new sustainable products to the market, we have merged with leading experts from this field and have invited the University of Maribor to join us. We have begun projects that are promoting new values and having great market potential.
ELKOSUN provides full range of top quality magnetic ballasts for HID, fluorescent and UV lamps:
Standard ballasts for HS, HI and HM lamps (35-3500W)
Ballasts for power reduction for HS lamps (35-3500W)
Control gear units series KIT for HS and HI lamps (35-600W)
Control gear units (pulse version) series KIT for HS lamps (35-3500W)
Standard ballasts for fluorescent and compact fluorescent lamps (4-58W)
Slim ballasts for fluorescent and compact fluorescent lamps (4-58W)
Ballasts for UV lamps (4-2000W)
Standard ballasts for fluorescent and compact fluorescent lamps (4-58W)
Slim ballasts for fluorescent and compact fluorescent lamps (4-58W)
Ballasts for UV lamps (4-2000W)
Why Elkosun?
We are flexible and we provide on time delivery
Our products are top quality
All products have EU origin
We offer reasonable price
We do not request MOQ
We offer long term technical support
Business partners across continents
Europe

Asia

Africa

North America

South America

Oceania
---
Our History
2013

ELKOSUN started in 2013 as a supplier of magnetic ballasts for UV lamps, mainly focusing to the sun-tanning market. In September 2013 it has acquired the OG line from Tridonic and extended its portfolio to the top quality high wattage HID ballasts.

2014

At the beginning of 2014 ELKOSUN started its own production of magnetic ballasts in Maribor, Slovenia. ELKOSUN markets its products under brands ELKOSUN, ELKO or many of its clients OM brands.

2017

Street and park LED luminaries produstion engenieering.

2018

Production of LED street luminaries. 

Own development width the participation of the University of Maribor width word-leading experts on sustainable growth.

2019

Industrijska profesionalna svetilka

Proizvodnja LED svetil za osvetlitve v industriji.

2019

Modularna Solarna Postaja

Razvoj ter proizvodnja Modularnih solarnih postaj, ki ne puščajo odtisa v naravi.
Environmental Orientation
We respect the environment. In our operations we make well-thought investments into environmentally friendly products and technologies, thus contributing towards a better, smartly illuminated future. Environmental consciousness is reflected in the philosophy of our new products. They consume little energy and provide big cost savings. We are offering concrete, readily available products to those who prefer acting for our environment.
Products Approvals
All ELKOSUN products are manufactured in accordance with international standards. Our products carry the ENEC mark, which marks compliance with the European safety and quality standards. In addition to that, some of the product ranges are approved by renowned technical-scientific associations, such as VDE and ÖVE. Besides the ENEC mark, our products also carry the CE mark. By affixing the CE marking to a product, we declare that the product is in conformity with the essential requirements of the applicable directives and that the relevant conformity assessment procedures have been fulfilled. Though the CE mark does not imply any certification by the testing authorities, by affixing it to a product, ELKOSUN assumes the full responsibility of its conformity to all applicable requirements in EU legislation.
Quality Policy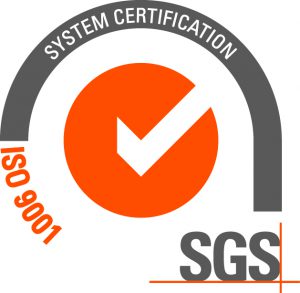 ELKOSUN is operating according to quality management system, which meets ISO 9001:2015 standard. Along with product approvals, this standard ensures the best performance characteristics of our business. We are ISO 9001:2015 certified since December 2017.
Research and Development
ELKOSUN is focusing on magnetic technology. In its own well-equipped laboratory we can develop or upgrade any magnetic ballast required for today's HID, FLUORESCENT and UV lamps. R&D is focusing also in getting the most energy efficient magnetic products, as well as in the technology and solutions that can improve the efficiency of magnetic products.